Welcome to IFSA Tree House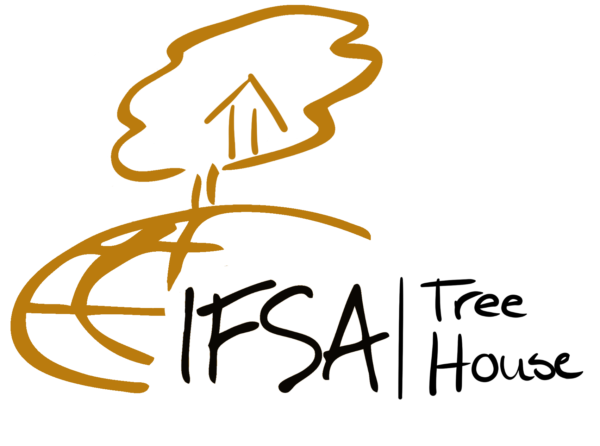 What is Tree House
IFSA Tree House is a new platform that was developed in Europe during the year 2018-2019 and since then the Sub Commission was created on IFSS 2019. This idea came up as an answer for the need of having a platform for offering and receiving accommodation all across the world from and for people that have the same interests on forests and have the predisposition to exchange experiences and knowledge. This has been happening all across IFSAs history, meeting new friends at the different events and afterwards inviting them to visit your country, but never before has this opportunity been offered all across the world for every IFSA member and Alumni to use. We truly believe that this platform can change the way IFSA members travel, and at the same time create opportunities for every IFSA member and alumni that want to either receive someone or get to know new places, and all this through a local that can really show you the culture and the places that you would probably miss if you traveled on your own. Through the Tree-House platform you will be able to host, be hosted, or travel with other members of the IFSA family, Do you have an extra bed/couch? Are you planning on traveling? Do you want to meet new friends and show them around your culture and/or country? Then don't waste your time and join Tree-house, people who share the same interest about forests are waiting for you all across the world!
F.A.Q.
How can I get through the verification process?
Contact your LC President or other person in your LC responsible for international policy. He/she will fill in the verification form with your name and email. Then you will get an email with the access data to your new IFSA account. This form is a substitute for the verification letter.
Do I pay for using Treehouse?
No, this is not a business. Using Treehouse is for free. If you want to thank your host it's nice to bring some small gift or help for example with cooking, it's all about communication/agreement.
How do I know someone is trying to contact me on my Tree-House profile?
There is a chat in your Tree-House profile, which you can use to send and receive messages. To see if someone has sent you a message, you either login on TreeHouse, or you will get a notification to your email.
How can I read these notifications or reply to them?
You can find the notifications by clicking on the link in the email, this will get you to your Treehouse profile and there you can click on the section "Messages". There you can continue with your conversation. You can also sing in to your IFSA account on the website and check this directly.
Can I cancel these notifications and just check the chat in my IFSA account?
Yes, you can change it in the settings section.
Can I trust Tree-House members?
People registered for using TreeHouse are all IFSA members or IFSA alumni. It means that all of them went through the verification process for being an IFSA member.
What if something goes wrong?
As we just give people the chance to connect, IFSA is not responsible for anything that happens during the trip. If you have any experience (whether good or bad) that you want to share you can send an email to this address:

[email protected]

. Actions that compromise the wellbeing of a Tree-House member can lead to cancellation of the account.
Am I qualified to be a host?
Every IFSA member or Alumni is qualified to be a host, you just need a bed or couch where you could receive a fellow traveler.
What happens if I dont have space to host someone but I still want to participate?
No problem! In Tree-House we offer the option of showing your country and culture and sharing travel information with your peers without having to host them, you could take him to a Park or visit iconic places of your city.
Can I evaluate my host or give some feedback?
Right now there is no possibility to evaluate other members. But there are workshops on the IFSA events and everyone can give feedback and share his/her experiences with the others